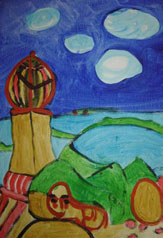 "Action is the foundational key to all success"
- Pablo Picasso
Based in Cape Town, Quiglies services clients across the IT spectrum in all major centres in South Africa. While our passions are people and technology, sound business ethics and service excellence are the cornerstones of our business and we pride ourselves on our track record which has seen us forge lasting relationships with a growing number of clients who value our ability to deliver on our promises.
Through innovation, passion, hard work (and a whole lot of fun), we've gone from a one-man band to an industry leader that can offer our clients and candidates a combined 40 years of relevant experience. Our growth has been fuelled by our people – top notch consultants with broad industry knowledge who can offer you expertise in all spheres of IT.
We believe in the benefits of being open, direct and to the point. If our consultants feel a candidate has areas that need work, they'll be sure to tell them. Honesty and integrity are the Quiglies way. After all, a candidate today may well be a potential client tomorrow.
We've seen many trends and technologies come and go and have built up a broad understanding of what the IT market in South Africa is doing. We get what the real "techies" are about and what drives them and we've developed a diverse client base over the years and have come to know their businesses very well.